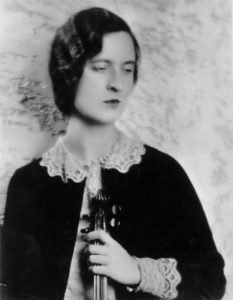 Ruth Breytspraak Bio
by Naomi Urban & Sidney Stafford
A word about our founder, Ruth Breytspraak, a native of Chicago. With both father and maternal grandfather professional musicians, she grew up in the world of music. Frederick Stock, conductor of the Chicago Symphony, became aware of her talent and advised that she be sent abroad for further study of the violin.
She was accepted as a pupil of Henri Marteau, the noted French violinist who replaced the renowned Joseph Joachim as the head of the Berlin Hochschule für Musik. While in Berlin, she played on the annual Bach programs at the Dom and played solos under the direction of Professor Irrgang, the Imperial Music Director. She also played at concerts arranged by the Crown Princess Cecile at the homes of the Imperial Music Director and the Imperial Chancellor. After four years of advanced training from Marteau, Ruth was invited to be a member of the Von Paszthory String Quartet. But all engagements were canceled at the outbreak of the First World War, and she had to return home. After her return, Ruth continued her studies with Franz Kneisel and Leon Sametini. Ruth concertized throughout the Midwest in recitals and appearances with orchestras, including the St. Louis and Milwaukee Symphonies. In the mid-1920s she was again in Europe for study with Carl Flesch. She made a tour of the important music centers of France, playing recitals in Paris (program), Nice, and Strasbourg. Subsequently, Ruth taught in Chicago for many years on the faculty of the American Conservatory of Music and at De Paul University.
Ruth's home in Chicago was a mecca for local and visiting artists, including Jacque Gordon and his fellow quartet members, the London String Quartet, and Jascha Heifetz, to name a few. Here, a young and gifted pianist, Sidney Stafford was introduced to the wonderful world of chamber music while playing with these world-class musicians.
In 1943 Ruth moved to the Los Angeles area and established a studio in North Hollywood. In 1950, she moved to Redondo Beach, where she lived at 601 S. Gertruda Avenue. Ruth soon had a large class of violin students, and in 1963, she founded the South Bay Chamber Music Society. Her friend Jascha Heifetz made a $100 contribution in our early years. Ruth attended concerts well into her nineties. She died on Saturday, July 12, 1986 at the age of 93. Her influence as a teacher and as a warm human being touched many lives, and she will live forever in the memories of her friends and former students.
---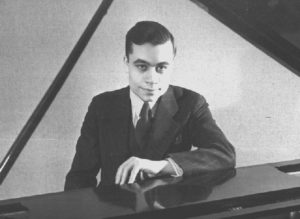 Sidney Stafford Bio
by Erwin Fishman
Ruth got us started, but it has been Sidney Stafford who has kept us going. He has been moving ahead since, at age 15, he moved from his birthplace of Joliet, Illinois, to Kenilworth on Chicago's North Shore. After high school graduation, Sidney attended Sherwood Music School in Chicago, where he had some wonderful piano and music instruction. Then he was drafted into the U.S. Army in 1941 and served as an infantryman until 1945. Sidney saw action on New Guinea at the Nassau Bay-Salamaua campaign (for which his unit received a Presidential Citation) and Hollandia followed by Biak Island, Dutch New Guinea, and then in the south and central Philippine Islands.
Sidney's brother Ernie also served in the South Pacific and the two brothers managed to visit each other on three occasions: once in Lae, New Guinea, once in Zamboanga, Mindanao, and once on the island of Leyte.
When Sidney's military career ended, he returned to Chicago and attended the Chicago Musical College, with the blessings of the GI Bill. He was a student of the great Swiss pianist, Rudolph Ganz and, for chamber music, of violinist Paul Stassevitch. It was at the Chicago Musical College that he began his associations with Sidney Weiss and with the famous violinist Aaron Rosand, who had graduated from Curtis and was living in his hometown of Chicago.
Sidney's professional career actually started back in 1937 when he accompanied a group of opera singers on tour. However, he went "big time" in 1948, leaving school and joining national tours. That year he accompanied Aaron Rosand and cellist Raya Garbousova.
During this period of major assignments, Sidney toured with Mishel Piastro's Longines Symphonette (1953 through 1959). Also he was Michael Rabin's accompanist in 1959. He toured with David Abel from 1959 to 1966.
Sidney moved to California in 1950, as did his parents, sisters and brother. His headquarters between tours at that time were in North Hollywood, near Ruth Breytspraak's studio. Then he moved to the South Bay in 1960, on Avenue B in Redondo Beach. He set up a teaching studio in the Malaga Cove Plaza and continued concertizing and playing chamber music with many of Hollywood's greats, including Louis Kaufman and Joseph Schuster.
The inauguration of the South Bay Chamber Music Society in 1963 in collaboration with Ruth Breytspraak, continued the main line of his career, as did a chamber music series he directed at the Long Beach Library. He also played for opera rehearsals at Long Beach State under the direction of his friend Hans Lampl. The two had met on a troop ship en route Australia in 1942!
In 1968 Ernie and Sidney bought a house at 603 Sapphire in Redondo Beach, which they shared until Ernie's passing in 1986. At that time, Sidney moved to his present condominium on Herondo Street in Hermosa Beach. His vocal coaching, piano teaching, and performances have gradually tapered off in recent years, though his travels and many friendships have not.
Sidney's devotion to the South Bay Chamber Music Society remains at the highest level. It all started, as shown in this history, with his own performances in ensembles with many of the greatest musicians in the studios and orchestras. Now, as a well-known and supremely knowledgeable musician, he engages players who can meet his standards and rejects those who cannot, he cajoles occasionally reluctant performers into joining forces to present a particular work, he helps the ensembles to fill out their programs (occasionally suggesting worthy compositions they may not have heard of), he soothes ruffled egos, he adjusts performance dates against a maze of other commitments with the agility of a circus juggler–all this with a friendly smile and warm humanity.
We love him!
---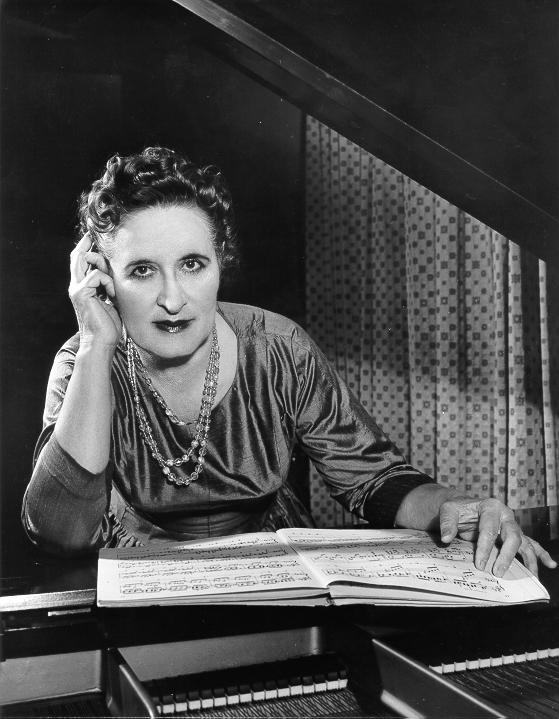 Collette Nance Bio
Colette Nance was a founding member of the South Bay Chamber Music Society and remained an active board member for twenty-five years. Attributes she brought to the society included her career as a performing pianist and teacher, her sense of humor, and her warmth. The South Bay Chamber Music Society concert on May 5, 1995 was dedicated to her memory.
Colette was born in New York in 1898 and attended the Juilliard School. She studied piano with Olga Steeb, Carl Leimer, Alex Lambert, and Victor Aller. She gave concerts in New York (1917), Boston (1918), with the Glendale Orchestra (1927), and at the Los Angeles Biltmore (1933). The Los Angeles Times wrote, "Colette is an artist of unusual sensibility whose talent places her among the leading pianists of today." In 1959, Colette gave a recital (program) in La Cartuja de Valldemosa, Mallorca, the place of Chopin's sojourn with female novelist George Sand.
Colette moved to the South Bay where she lived with her husband at 121 via Los Miradores in Redondo Beach for many years .
---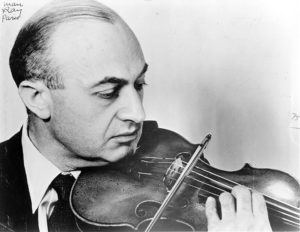 Louis Kaufman Bio
Louis Kaufman (1905 – 1994) whom the New York Times has called "A violinist's violinist and a musician's musician" has gained a unique place among the great violinists of our time. His successful tours of North and South America and Europe, plus his extraordinary recording achievements in recording more than 100 major works of the violin repertoire, have created musical history. Kaufman's records range from works of Vivaldi, Bach and Telemann to Milhaud, Khachaturian, Poulenc and Copland. It is a rare tribute that Milhaud, Bennett, Toch and Copland have recorded their own works with this artist. Kaufman's presentation, to capacity audiences in New York, London, Paris, Rio de Janeiro, Buenos Aires, and his recordings of the complete cycles of concertos of Vivaldi's Opus VIII and IX and Torelli's Opus VIII (in all 36 concertos) have won international esteem, including the "Grand Prix du Disque" in France, for his recording of Vivaldi's "Four Seasons."
The South Bay Chamber Music Society was honored to present Louis Kaufman in four of its first five concerts, which ensured a strong start and a bright future for the organization.