The Pacific Trio is performing a virtual only concert on November 22, 2020 at 3pm.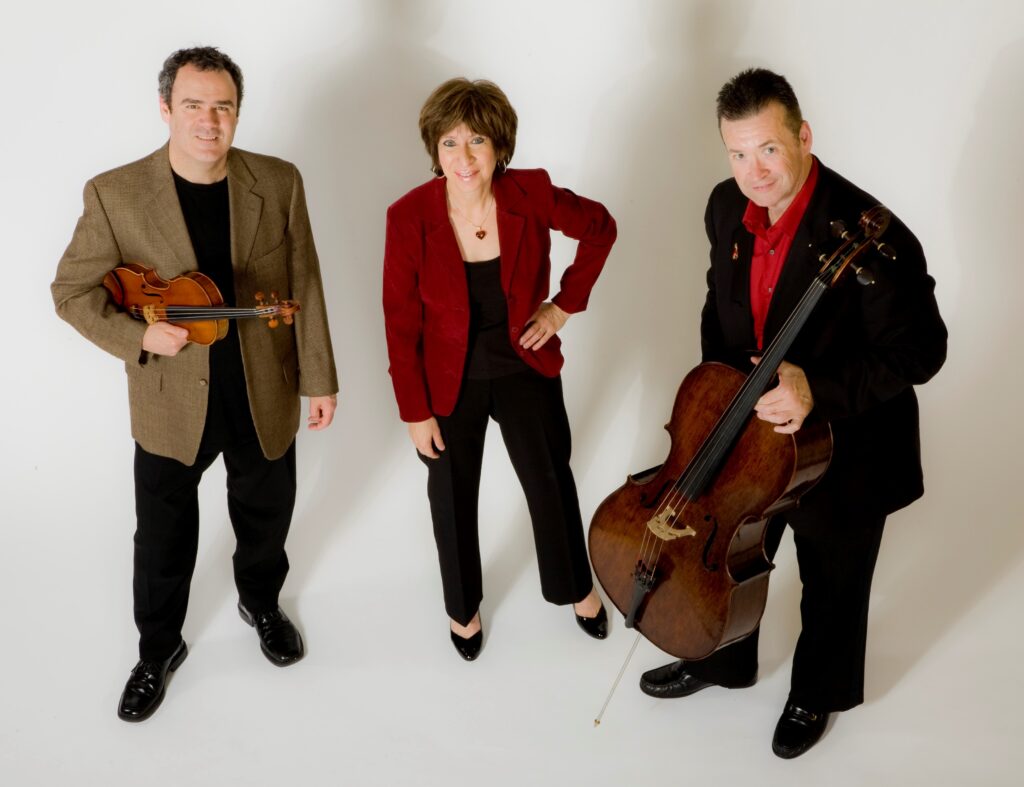 The Program:
Bergerettes …………………………………………………………. Martinu
Piano Trio in B Major, Op. 8 …………………………………. Brahms
Download program notes by Christina Kim
Founded in 1979 in Los Angeles by John Walz and Edith Orloff, this renowned ensemble has played more than 1,000 concerts in the United States, Canada, and Europe. In addition to touring, they serve as trio-inresidence at the Idyllwild Arts Summer Program in southern California.
In 1986, the trio made its New York debut at Lincoln Center, in a concert benefiting the New York chapter of the Alzheimer's Foundation. "Pacific Trio's debut concert at Alice Tully Hall could easily have stood on its own merits, but the players had the generosity to turn the program into a benefit, donating all the proceeds to the Alzheimer's Disease and Related Disorders Association. The members of the trio played with warmth, expertise, and unanimity . . .elegantly tapered, yet directly emotive playing." (The New York Times).
Pacific Trio began recording in 1989, with a CD of Brahms and Shostakovich, followed by trios of Dvorak and Smetana. Since then, they have completed many extensive European tours and have recorded the Beethoven Triple Concerto with the Czech National Orchestra in Prague. Their latest CD, "American Composers" – featuring music of Gershwin, Bernstein, Copland, and Muczynski – was released in fall of 2009 in conjunction with concerts in Germany, Poland, and France. Reviews in the German press rated their performances as…."chamber music of the highest order."