The New Hollywood String Quartet is performing a virtual only concert on September 20, 2020 at 3pm.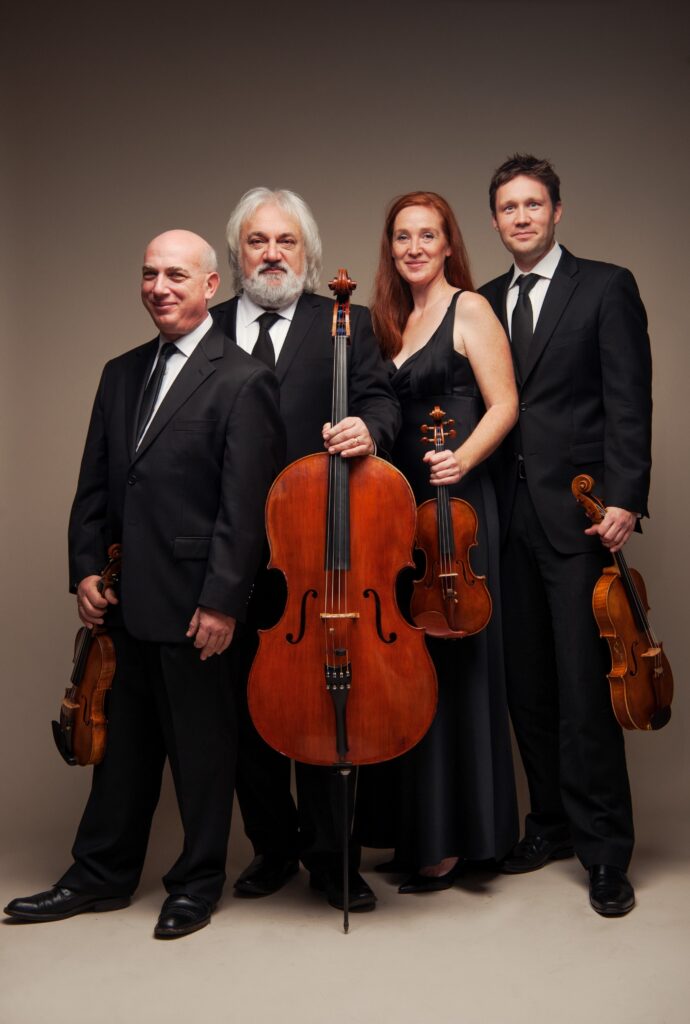 Program:
Quartettsatz D.703.…Schubert
String Quartet in D Major, K. 575…. Mozart
String Quartet in F Major.…Ravel
The concerts will be recorded for future enjoyment. Full, printable program notes by Christina Kim are available by clicking here.
The New Hollywood String Quartet had its debut concert in Los Angeles on Jan. 9, 2001 and has been performing to critical acclaim ever since. Inspired by the great Hollywood String Quartet from over half a century ago, the current members of the NHSQ are likewise premiere performers of their generation. Individually, and together as one of the top string quartets in Southern California, they are well known guests at many of the most prestigious concert series in Los Angeles and its environs.
Its members reside in Los Angeles and have recorded hundreds of film scores, are members of the Los Angeles Chamber Orchestra and have decades of chamber music experience between them. The NHSQ was also recently featured on the Grammy Nominated Disc, "Passing Through" performing Gernot Wolfgang's "String Theory" for String Quartet.

In the summer of 2019 the NHSQ, Quartet in Residence at the Restoration Concert Series, launched their inaugural summer festival entitled "Summer of Brahms Chamber Music Festival". To incredible critical acclaim and capacity audiences we presented all twenty-five of the instrumental chamber works of Johannes Brahms in collaboration with some of the world's most renowned chamber musicians. This coming summer, our 2021 Festival will explore the musical genius of Ludwig van Beethoven and Franz Schubert. We will present works that were composed while both composers lived in Vienna from 1820-1828. With the anticipation of a bold new century filled with discovery and revolution Beethoven and Schubert were inspired to compose some of the greatest music ever written.

For more information, please visit their website: https://www.newhollywoodstringquartet.com/