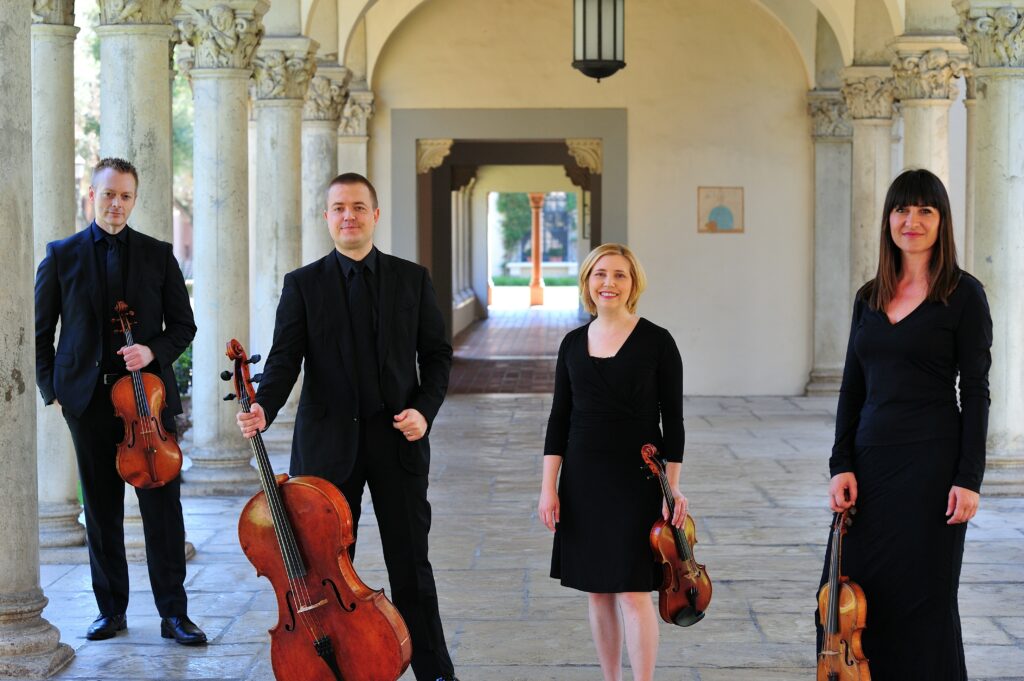 Join the South Bay Chamber Music Society as they kick off the 2019 – 2020 season with the Fiato String Quartet. The quartet features Carrie Kennedy and Joel Pargman, violins, Aaron Oltman, viola, Ryan Sweeney, cello.
Beethoven: Quartet in B-flat Major, Op. 18 no. 6 (1800)
Ives: String Quartet No. 1 "From the Salvation Army" (1898-1902)
Shostakovich: Quartet No. 3 in F Major, Op. 73 (1946)
September 20, 2019 Harbor College
September 22, 2019 Pacific Unitarian Church
Visit our Concerts Page for more information
Visit our Directions Page for how to get there.